A'Hern  Insurance Agency

Since 1951

A'Hern Agency   1970 Kipling St    Lakewood   CO 80215  303-991-7177  Toll Free 866-481-6675

1970 Kipling St, Lakewood CO 80215

303-991-7177

303-991-7151 fax

 Insurance Group of Colorado

We take pride in our wide selection of quality products. All of the products we offer are from trusted Insurance Companies  with top financial ratings.

If you have any questions regarding our servives or would like more information, please contact us.

High quality and 100% customer satisfaction are our top priorities.

A'Hern Agency 1970 Kipling St Lakewood CO 80215 303-991-9177 Toll Free 866-991-7711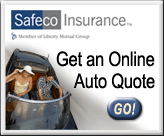 A'Hern Agency 1970 Kipling St Lakewood CO 80215 303-991-7719 Toll Free 866-481- 6675